CO2 LASER IN WESTLAKE VILLAGE, CA
CO2 fractional laser therapy is "the anti-aging breakthrough of the decade". Such high praise is justified by effective and long-lasting Results combined with a significant reduction in downtime and side effects. Fractional CO2 laser for acne scars possesses a high degree of precision. This allows it to remove the irregular or blemished skin layer by layer. In addition, CO2 laser treatment reduces risks of complications, delivering maximum benefits with minimal recovery time. This treatment is safe and quick, taking only two or three sessions with Results expected to last 8 to 10 years. There are many different laser treatments for a face like skin resurfacing and CO2 resurfacing using a CO2 laser. Other similar laser treatments are 
ipl laser treatment westlake village
 and 
erbium laser treatment westlake village
.
FREQUENTLY ASKED QUESTIONS
CO2 Laser treatment is safe and quick, taking only two or three sessions with Results expected to last 8 to 10 years.
What is a CO2 laser treatment?
The CO2 Fractional resurfacing laser is carbon dioxide laser which precisely removes deep outer layers of damaged skin and stimulates the regeneration of healthy skin underneath. The CO2 treats fine to moderately deep wrinkles, photo damage, scarring, skin tone, texture, crepiness and laxity.
How long does a CO2 laser treatment take?
The exact time depends on the area that is being treated; However, typically it takes two hours or less to complete. This timeframe includes an additional 30 minutes for topical numbing to be applied prior to treatment.
Does a co2 laser treatment hurt?
The CO2 is the most invasive laser treatment that we have. The co2 does cause some discomfort, but we ensure that our patients are comfortable throughout the whole procedure. The sensation that is often felt is similar to a "pins and needles" sensation.
When will I begin to see results after a CO2 laser treatment?
After your skin heals, which may take up to 3 weeks, patients will experience a period of their skin appearing slightly pink. During this time, you will see improvements of skin texture and tone. Full results can be seen 3-6 months after the initial treatment, once the skin has completely healed.
What areas can I treat with the CO2 laser?
The CO2 can be treated on specialized areas, such as the eyes and around the mouth; However, the most popular areas to treat with the IPL laser are the full face and neck.
Is there any downtime associated with an CO2 laser treatment?
Yes, there is downtime associated with a CO2 laser treatment. Plan for 7-10 days for healing before you can go out in public. Your skin will scab and peel 2-7 days after treatment, and will be pink for 3-4 weeks. The exact healing time varies between person to person.
Are there any side effects or possible risks to a CO2 laser treatment?
Like any medical procedure, there are risks associated with a co2 laser treatment. During your consultation your provider will make an assessment to ensure that you are the right candidate for the co2 laser treatment. If you experience any worrisome side effects after and IPL treatment, please call the practice immediately.
GENERAL EXPECTATIONS:
Avoid direct sunlight and keep skin moist and cool to aid healing.
Avoid environmental irritants during healing process (e.g., dust, dirt, aerosols, cleaning agents).
Avoid dryness and excessive heat (no high heat on blow dryer, medium heat is fine during healing process).
Avoid any vigorous exercising for 2 weeks.
Stay hydrated, eat healthy foods, and avoid alcohol.
Redness and a sunburn-type sensation will normally last several hours.
Neck redness is more persistent and will usually last several days longer than face redness.
Face will normally bronze and peel within 3-5 days (Note: skin below neck normally requires up to 2 weeks to bronze and peel).
DAY OF TREATMENT:
Keep treated areas covered with topical ointment/cream as instructed by physician.
Apply cooling compresses (e.g., bag of frozen peas or wet paper towels frozen in Ziploc bag) Note: do not apply ice directly to skin and do not use towels as detergents may irritate skin.
If desired, you may spray water mist on skin using distilled or spring water.  May take an analgesic (e.g., Acetaminophen or Ibuprofen) for discomfort.
FIRST NIGHT:
Sleep with head slightly elevated.
Place paper towel over pillow to protect from ointment/cream.
If experiencing irritation to the eye, may use an eye lubricant (e.g., Systane™).
DAY 1 (FIRST DAY AFTER TREATMENT):
Avoid direct sunlight and excessive heat.
Begin washing face 2-3 times a day with 2 cups distilled water room and 1 tablespoon of white distilled vinegar.
May take shower and wash hair. Avoid hot water.
Re-apply Aquaphor to treated area. Ensure skin remains constantly moist.
DAY 2-3:
Swelling should subside and skin may bronze and feel gritty.
Itching (particularly along the jaw line) tends to begin on this day.
Continue applying ointment/cream (and cool compresses, if needed).
Continue washing face with Cetaphil and room temperature water.
For extreme itching, hydrocortisone cream (OTC 1%) may be applied. AVOID picking and/or scratching.
DAY 4-7:
Itching has usually subsided.
You may start more aggressive washing with fingertips to promote further exfoliation (do not pick).
Use non-irritating sun block SPF 30+ with zinc oxide (7-9%) and/or titanium dioxide when going outside.
You may apply mineral makeup (powder).
DAY 7-28:
Continue appropriate moisturizer until the skin has hydrated back to its normal level (3-4 weeks).
You may start a regular skincare program as long as the treated area is healed (no exfoliation).
Continue applying non-irritating sunblock (SPF 30+) and use mineral makeup (powder) to protect treated areas (do not use liquid foundation as it may clog pores and irritate new skin).
Avoid exposure to the excessive sun for up to 4 weeks (hat or clothing must be used to protect treated areas).
You may return to exercise programs.
THE RESULTS SPEAK FOR THEMSELVES
Just check out these before and after images. By enhancing your already beautiful features, we empower you to be your best self and promise a side serving of complements.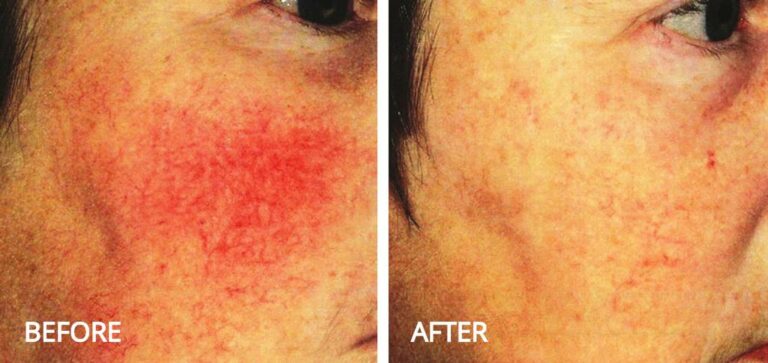 WHAT A FEW OF OUR CLIENTS SAY
Setiba Medical Spa is the new safe haven to help you in keeping your skin nourished and rejuvenated.
We are driven to deliver nothing but the best and safest treatments for our customer's satisfaction.
Setiba Medical Spa is the number one medical spa provider in Westlake Village, Thousand Oaks and Beverly Hills California. Free Consultation 805-703-0000. Follow us on Instagram and see for yourself some of the experiences and transformations.