HAIR TREATMENTS IN WESTLAKE VILLAGE, CA
Hair Treatments can target the biggest parts of the body down to the smallest and hardest parts to target – like between your eyebrows. Its precision is so good that it can even remove hairs from very small parts of your body without harming any of the surrounding areas.
The PDO (Polydioxanone) thread lift is a non-invasive treatment which lifts and tightens sagging skin tissues, using threads made of PDO.The threads are introduced into the deeper layers of the skin.Once introduced, the threads have 3 amazing effects on the skin.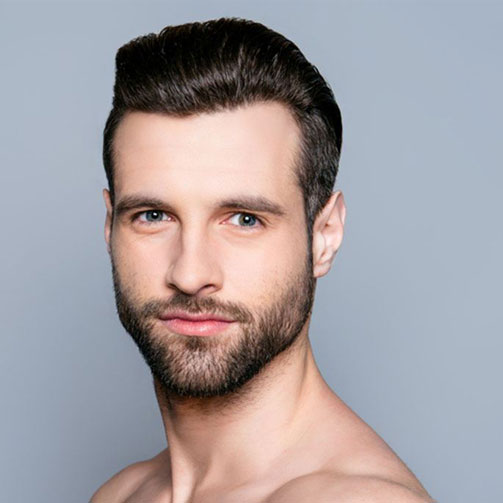 PRP Hair Restoration treatment consists of using a patient's own blood plasma to stimulate new hair growth. PRP (Platelet-Rich Plasma) is the innovative, non-surgical procedure that is commonly used for hair loss therapy. The process involves drawing a patient's blood and then spinning it in a centrifuge to separate the plasma from the remaining blood.
PRP, also known as Platelet Rich Plasma, is one of the latest groundbreaking procedures in the world of medicine. It involves the processing of human blood in order to get a higher concentration of platelets. Platelets are in charge of healing the body's muscles.
WHAT A FEW OF OUR CLIENTS SAY
Setiba Medical Spa is the new safe haven to help you in keeping your skin nourished and rejuvenated.
We are driven to deliver nothing but the best and safest treatments for our customer's satisfaction.
Setiba Medical Spa is the number one medical spa provider in Westlake Village, Thousand Oaks and Beverly Hills California. Free Consultation 805-703-0000. Follow us on Instagram and see for yourself some of the experiences and transformations.
Enjoy the VIP Member's Club benefits by signing up for one of our monthly members-only club packages! You deserve to take care of yourself. It's worth looking and feeling good every day!
Please contact us for current membership pricing
10 units of Botox or Xeomin
LHR 1 Small Area (chin, sideburns, naval line, areolas, lip or toes)
Microdermabrasion face & neck

Glycolic peel
Lipo-C Shot (helps cleanse the liver & speed up metabolism)

B12 Shot
LED Light Therapy
Choose up to 1 treatments per month (have to be diff. treatments, can't double on botox)
Please contact us for current membership pricing
15 Units of Botox or Xeomin
LHR 1 Medium Area (bikini, buttocks, lower arm, neck, upper arm, chest, upper back, lower back or underarms)
Customized GM Collin or Casmara Facial
Glutathione Drip
IPL (1 area)
Plasma Pen Small Area (upper lip, 11 line, laugh line, lower or upper eyes)
Choose up to 1 treatment a month (have to be diff. treatments, can't double on botox)
Please contact us for current membership pricing
24 units of Botox or Xeomin
PRP Injections (either lips, eyebrows, eyes, jawline or laugh line)
Exilis One Area (fat melting)
Plexr Shower Facial
Diamond Glow
Advatx Treatment
Hyaluronic Acid
Perfect Peel
Vaginal Rejuvenation
Classic Myers IV
Choose one treatment per month